An IQ test I.Q. (Intelligence Quotient) is an assessment of your ability to think and reason. An IQ test is a standardised way to compare your mental abilities with the abilities of others.
There are various ways to measure intelligence, but the most famous is the IQ test. The IQ test is a standardized test designed to measure human intelligence. Usually, an IQ test consists of a series of tasks, each of which has been standardized with a large representative population of individuals in order to establish an average IQ of 100 for each test.
A person's mental ability develops constantly until the age of about thirteen years. After that, development slows down and beyond the age of eighteen no improvement is found.
The IQ test is just one part of what is generally referred to as psychometric testing. Such test content may be addressed to assess personality, attitude, intelligence, and skill set. All these tests are basically tools for measuring the mind.
In the past twenty five years, psychometric testing has been used widely in the industry because of the need for employers to ensure they place the right people in the right job. To recruit staff members is a costly affair and if the whole process of shortlisting and interviewing can be bypassed, it can save a lot of money. If you could appoint the right people from the beginning by looking at the results of their test scores, it is a definite money-saver.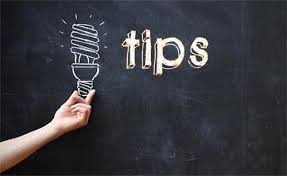 Our IQ test consists of 150 questions. When you complete this test, make sure to be:
Well rested
Have enough time to complete the whole test in one session.
This test has no time limit, but on average it should not take you more than three hours to complete.
After completion, you will receive a result within the following ranges:
70 – 84 Below average
85 – 114 Average (68% of test takers)
115 – 129 Above average
130 – 144 Gifted (2.3% of test takers)
145 – 150 Very gifted (Less than 1% of test takers)
We offer the complete IQ test standalone for a once off US$ 24.95.
If you combine the IQ test with the Career Guidance test you save US$10.00 and pay US$ 64.90 for both tests! (Plus you receive our bonus on how to create and setup a professional resume/CV)
To see a sample report click here.
To take your IQ test click here.